Delivery & Returns

We accept orders for delivery in the UK, Continental Europe, USA & Canada and most countries worldwide.
DELIVERY TIMES
If an item is in stock in our warehouse, and you order before Midday, Monday-Friday (Excluding Bank Holidays) we aim to dispatch the item that day. If you order after Midday the item will be dispatched the following working day.
Some items are brought especially for you in when you place an order which affects their delivery times. We indicate on each style how long you can expect to wait for delivery. Please note that these times are for the UK. If you order from outside the UK, it will take longer depending on where you are.
by BRAND
Next Working Day if ordered before Midday, Monday – Friday
Hothair
Natural Image
Raquel Welch
Inspired
5-7 Working Days
Noriko
Amore
Hi Fashion by Rene of Paris
Natural Collection
14 Working Days
Paula Young
Especially Yours
Raquel Welch Couture
Raquel Welch Black Collection
Gabor
Him by Hairuwear

FOR UK ORDERS:
EVRI 48 Hours from dispatch date: £5.95
EVRI 24 Hours from dispatch date £7.95
Royal Mail Special Delivery £8.95
UK ORDERS over £85 receive FREE Evri 48 Hour Delivery
UK ORDERS over £250 receive FREE Royal Mail Special Delivery
INTERNATIONAL ORDERS:
Delivery to European destinations is £10.00 and can take up to 5 days for delivery from dispatch of goods.
Delivery to the rest of the world is £20.00 and can take between 5 days and 2 weeks for delivery from dispatch of goods depending on the destination.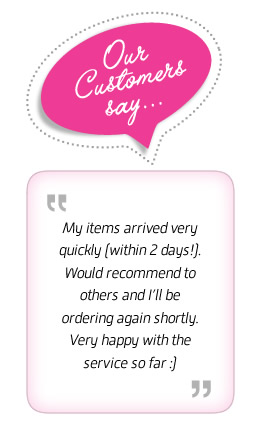 Payment in full must be made prior to the dispatch of any order. Ways to PAY:
Paypal:
Use your Credit, Debit, Amex, Visa, Mastercard or any of the other cards you have saved in your paypal account.
Please note: When paying with paypal, the transaction amount will process immediately. Should we be out of stock or unable to supply an item, the funds will be refunded to you.
Secure Payment Platform
Pay with your Visa or Mastercard credit card or debit card via our secure payment platform.
Please note: When paying via our secure payment platform your card will only be charged on dispatch of the goods


If for any reason you are not completely satisfied with any of the products purchased, products from our website can be exchanged or refunded provided they are still in a saleable condition. In order to return an item, please use the steps below.
Items must be returned within 14 days of receipt.
You are responsible for any returns postage costs. To return an item, please use the returns section on the delivery note included with your order. This has a return address label attached. Returns cannot be processed without the return form.
If for some reason you require another copy of this delivery note please contact Miranda@daxbourne.com or call 0207 3579908.
We suggest that you use special delivery to return your item so that you can track when we recieved your item.
We aim to process returns within 10 working days of receiving the returned item into our warehouse, however at busy times this may take longer.
The Statutory right to cancel won't be restricted by these conditions.
Right to Cancel : Please see our Terms and Conditions page for how to cancel your order.